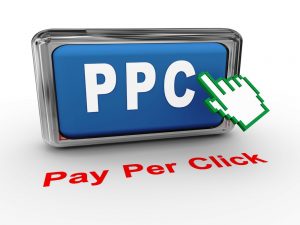 As one of the most effective ways to generate leads online, businesses consistently choose pay-per-click (PPC) advertising to help promote their business. Developing the SEO to get your site ranked for competitive keywords can take years of work. With PPC advertising, you can get your message on the first page of Google search results for as little as a few cents a click. Following a more complete treatment of all PPC has to offer, you will soon agree that PPC is the best starting point for small business.
Reach & Popularity
Several of the largest sites on the Internet—sites like Google and Facebook—also happen to be PPC advertising networks. That allows PPC advertising to help you get your branded message in front of billions of Internet users from all around the world. There may not be a more pervasive means of marketing your business in existence.
That's one of the reasons that so many small businesses continue to trust in PPC. According to a survey by Hanapin Marketing last year, more than 70% of polled businesses intend to increase their PPC budget for 2014. Another study by Marketing Sherpa found that 91% of marketing professionals believe PPC is an effective means of generating leads.
The Best Short Term Strategy
The same study found that PPC is widely considered to be the second-most effective means of generating leads after SEO, the long term visibility strategy. In short, this means that between huge search and display networks Google, Facebook, and Bing, PPC marketing can help you reach virtually 100% of your target demographic.
Targeting
PPC advertising is also one of the most targeted forms of advertising there is. With the help of a PPC network like Facebook, it's easy to target incredibly specific demographics. Suppose you ran a site that sold snowboards and other winter weather sporting goods. It only takes a few clicks to restrict your advertisement to people aged 18-30, who also happen to live near mountainous regions in the US, and who have demonstrated an interest in winter sports. And the more able you are to get your ad in front of the right audience, the more your ad dollar will do for your bottom line.
Because Of Who You Partner With
Worldwide spending on PPC search advertising is increasing, because click through rates on that advertising is also increasing. According to one report last year by Search Laboratory, the click through rate for ads in the top search position more than doubled between 2011 and 2012 alone. Sites like Google and Facebook earn their revenue from advertisers, so they're constantly working on designing even more cutting edge ways to provide you with leads. When you succeed, they succeed—and Google is one of the best business allies you could possibly hope for.
Instant Gratification
Unlike many marketing strategies that involve long term planning and development, PPC advertising can provide instant overnight returns for your business. Within the first few minutes of placing a PPC ad on one of the major PPC networks like Google AdWords, you can start to get your branded message in front of your next customer. This also makes PPC advertising synergistic with time sensitive marketing, like seasonal goods, limited-time offers, sales events, or just about any other situation where time is of the essence.
Control
PPC advertising provides you a means of marketing your business that gives you nearly complete control over your fate. Because you can carefully track the performance of each ad, it's easy for anyone regardless of previous marketing experience to collect and compare campaign metrics, which can make your marketing as effective as the pros. And by tracking your click through rate, impressions, conversions, and so on, it's easy to precisely determine your cost per lead. That allows you to be absolutely certain of the value of your PPC advertising, so there's no faith required.
The Big Idea
PPC is the best starting point for small businesses because it allows them to utilize incredibly powerful marketing techniques often for only a few cents per click. Unlike SEO, PPC can help make your message visible right now to virtually anyone you want to reach. And because it can complete your long-term SEO effort by driving traffic to your site, it's no wonder why so many businesses continue to invest in PPC.